PA Legend Brig Gen Jerry Dalton Passes Away...
Brigadier General H.J. "Jerry" Dalton passed away on Sunday, November 1st. He was 93.

General Dalton was the first career Public Affairs Officer to attain the rank of Brigadier General and become SAF/PA Director.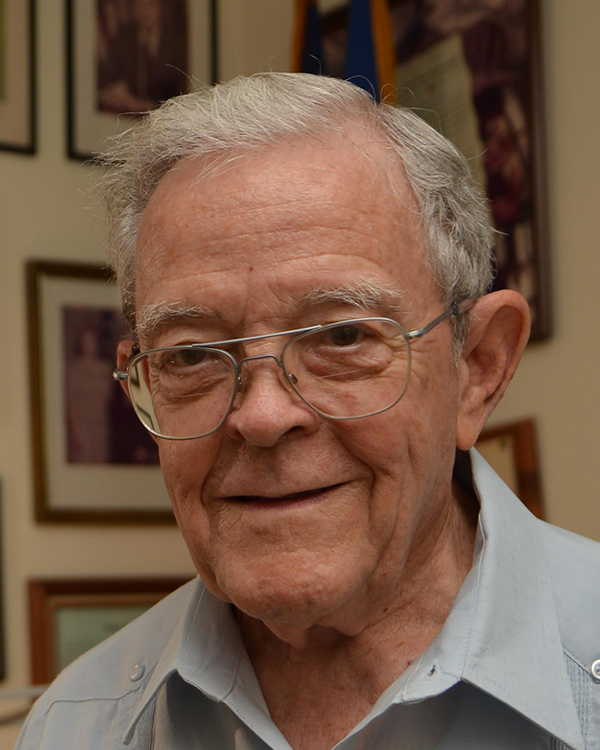 A San Antonio, Texas, native, he had a 30-year Air Force career that began as a distinguished military graduate of the AFROTC program at the University of Texas in Austin. In retirement he continued to excel, holding senior aerospace industry public relations positions. He was president of the Public Relations Society of America (PRSA) in 1990 and the founding PRSA Foundation president in 1991.

In 1974, the Aviation/Space Writers Association named him the outstanding public information officer in the military, and in 2007 PRSA presented him its highest honor, the PRSA Gold Anvil Award, in recognition of his lifetime of service advancing the practice of public relations. In July 2019, SAF/PA and AFPAAA joined together to honor him when the SAF/PA conference room was named the "Brigadier General H.J. Dalton, Jr. Conference Room".

The Chairman of the Air Force Public Affairs Alumni Association, Jay DeFrank, issued the following statement on behalf of the association's Board of Directors:

"Brigadier General Dalton was more than a legend in Air Force Public Affairs. He was an inspiration, a mentor, and an incredible leader respected and beloved by those of us lucky enough to work with him and know him. His enormous legacy lives on to this day, and will endure in how he structured and shaped Air Force Public Affairs to be a major positive force in helping the Air Force accomplish its mission in the challenging decades since he led our field. He will be warmly remembered for his immense knowledge and competence matched by his great good humor and how clearly he so deeply cared about those of us in our career field.

Our deepest sympathy and heartfelt condolences go out to the Dalton family during this very difficult time."

A celebration of life service in Dallas will be planned at a future date.

Read General Dalton's Oral History here.

Read his Official Biography here.

Read his obituary in the Dallas Morning News here.
New, Revised Dates Set for Annual Meeting...
Make sure AFPAAA's annual meeting is on your schedule! The new, revised dates are October 7-10, 2021.

While this year's event had to be cancelled due to the coronavirus pandemic, planning for next year has continued. Originally rescheduled to April 22-25, 2021, AFPAAA's Board concluded that the continuing uncertainties about the pandemic warranted an additional delay. With the exception of the revised dates, the program for now is expected to be similar to what had previously been planned for this year. Visits to Wright-Patterson AFB, Air Force Materiel Command, and the National Museum of the Air Force will be on the schedule.

Our hotel will also be the same. The Dayton-Fairborn Holiday Inn has agreed to again offer the same special group rate of $109 a night for AFPAAA members. You can use the link below to make hotel reservations when you're ready.

There are obviously many details that remain to be worked out as we navigate this new environment. The health and safety of our members will be the highest priority. The links below will be updated with the latest information as soon as it becomes available, so please check back periodically for updates.