2022: Six Recipients Earn First Dalton Scholarships
Six Air Force Public Affairs members were selected as the inaugural recipients of a Dalton Scholarship from AFPAAA for 2022. The association's Board of Directors had initially planned to award five scholarships, but the outstanding quality of the applicants persuaded the board to award six instead.

The six recipients were:

A1C Janae Masoner
Mass Communications Specialist, 139th Airlift Wing
Rosecrans Air National Guard Base, Missouri

Maj (Lt Col select) Natassia Cherne
Deputy Commander, Air Force News Agency
Joint Base San Antonio – Randolph, Texas

Capt Victoria Wright
Public Affairs Officer, 87th Air Base Wing
Joint Base McGuire-Dix-Lakehurst, New Jersey

SrA Joseph Morales
Mass Communications Specialist, 87th Air Base Wing
Joint Base McGuire-Dix-Lakehurst, New Jersey

SSgt Haley Phillips
Public Affairs Specialist, 315th Airlift Wing
Joint Base Charleston, South Carolina

CMSgt John Herrick
Senior Enlisted Advisor, 4th Combat Camera Squadron
Joint Base Charleston, South Carolina
Brigadier General Jerry Dalton
A Commitment to Education and Professional Development
The first career Public Affairs officer to make Brigadier General and head SAF/PA, Jerry Dalton worked tirelessly throughout both his military and civilian careers to promote the advancement of the Public Affairs profession.

Follow the links below to learn about the distinguished career of a true legend in the field of Public Affairs. In his Oral History, you'll find numerous insights and sage advice on how to handle some of the many challenges PAs face.

General Dalton was well known for his commitment to mentoring and encouraging the professional development of Public Affairs personnel. He strongly promoted the value to PAs of taking advantage of the educational opportunities offered by programs like Education With Industry, the Air Force Institute of Technology, and the Air Force Short Course in Communications, and of achieving professional accreditation from organizations like the Public Relations Society of America (PRSA).

General Dalton was elected national president of PRSA in 1990. For years, he served as a member of The Champions for Public Relations Student Society of America, an organization of current and retired professionals seeking to provide superior public relations education and training opportunities for the career field through scholarships and awards programs. He co-chaired the national PRSA Education Affairs Committee; chaired the Technology Task Force; and served as a member of the Commission for Public Relations Education.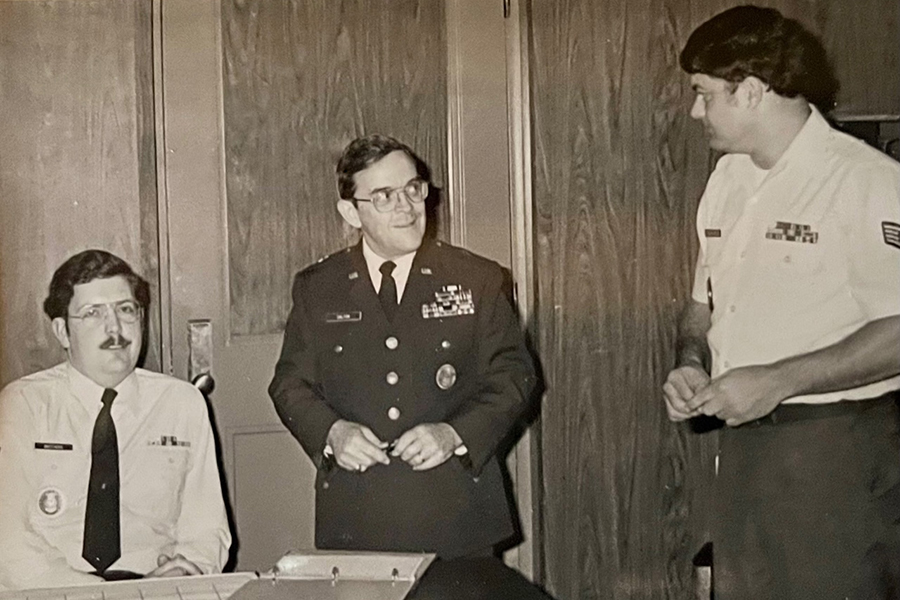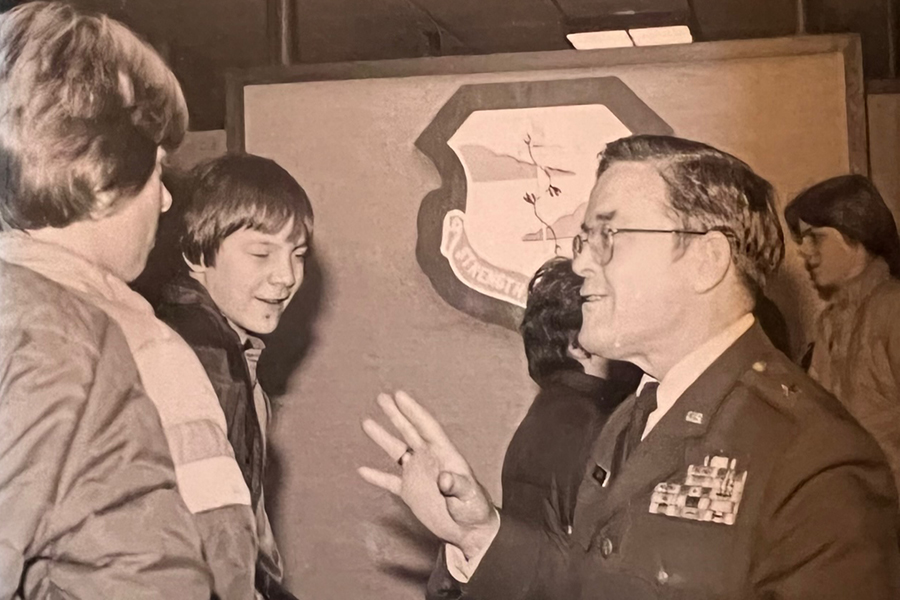 General Dalton was the founding president of the PRSA Foundation, the philanthropic arm of PRSA committed to the development of programs to advance PR research, education, and scholarships to benefit the advancement of the profession.

He was featured in the 2007 edition of "Legacies from Legends in Public Relations" published by the Plank Center for Leadership in Public Relations. His tips to new members of the public relations profession in that publication is worthwhile reading for all PAs.

In addition to earning two Distinguished Service Medals, General Dalton was named The Outstanding Public Information Officer in Government by the Aviation–Space Writers Association in 1974. Boston University honored him with its Distinguished Communicator Award in 1990, and he was inducted into the DINFOS Hall of Fame in 1992.

In 2002, he was the recipient of the AFPAAA's President Award, presented to leaders who developed pioneering programs and policies that impact Air Force Public Affairs. And in 2021, he entered the inaugural class of the Air Force Public Affairs Hall of Fame — the "Pioneer Class".

General Dalton passed away on November 1, 2020.

AFPAAA is proud to partner with General Dalton's family — his wife Carolyn, daughter Cindy, and sons Robert and Steven — as we work together to continue fostering his emphasis on education and professional development. Through the establishment of the Dalton Scholarship Program, we seek to honor General Dalton's legacy and help nurture the next generation of Public Affairs professionals, just like he did. We thank the members of AFPAAA whose generous contributions in General Dalton's memory make the program possible.