Board of Directors
Annual Election
The AFPAAA Board of Directors has 12 elected voting members and one non-voting "Associate" member. Voting members are elected to two-year terms, with approximately half of the board standing for election in alternate years. The non-voting member is appointed by the SAF/PA Director and approved by the Association's Board of Directors.

This year we are electing six board members for a two-year term beginning July 1, 2021 and ending June 30, 2023.

You can review the biographies of the candidates for the board here.

Only Full Members in good standing (dues paid up-to-date) may vote. To be counted, all ballots must reach the Election Committee by midnight Friday, April 30, 2021.
How To Vote
You can choose one of two options for voting in this year's election:
Online

To vote online, use the Online Ballot below.
When you vote online, your ballot is automatically sent to the Association's Election Committee.
You must submit your online ballot not later than midnight, Friday, April 30.
If a paper ballot is received through the mail from a member who has voted online, only the mailed in ballot will be counted.

By postal mail

If you prefer to vote by mail, you can use the paper ballot in the April 2021 edition of the AFPAAA newsletter.
Mail the ballot to:


Kathy McCollom
AFPAAA Elections Chairman
5009 Donovan Drive
Alexandria VA 22304-8620

Your ballot must be mailed in time to arrive no later than midnight, Friday, April 30.
Meet The Candidates
Julie Briggs
Julie Briggs is a Life Member of AFPAAA. She was appointed by the Board of Directors to fulfill the second year of Tom Dolney's term when he resigned in 2020. Julie retired from 26 years of active duty in Public Affairs in 2012 as a senior master sergeant. Her assignments included wing and MAJCOM positions in Arizona, Colorado, Guam, South Carolina, Texas, Japan, Iraq, Turkey, and the UK, and at the U.S. Air Force Academy. She was the training department NCO in charge at DINFOS when she left active duty to join the DINFOS faculty and teach the Public Affairs Qualification Course. Julie is a GS-14 and chief of policy, information, and records for the Defense Media Activity..
Jim McGuire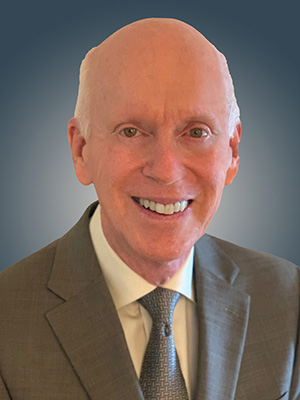 Jim McGuire served 26 years in the Air Force as a services officer, general's aide, and Public Affairs officer. After PA assignments at numbered air force and major command level, he was the deputy Public Affairs Officer, US Forces Korea, chief of the Air Force Press Desk, and USAFE director of Public Affairs. He retired in 1997 and worked as a stockbroker for Morgan Stanley, a certified financial planner for USAA, and most recently as the director of Volunteer Services for New York's Central Park. He helped develop the new AFPAAA web site and with Hank Hufnagel shared the 2014 Mike McRaney Distinguished Service Award for managing AFPAAA's endowment fund. He and his wife, Carla Sylvester, also a retired Air Force PA officer and a member of AFPAAA's Board, live in West Palm Beach, Florida.
Perry Nouis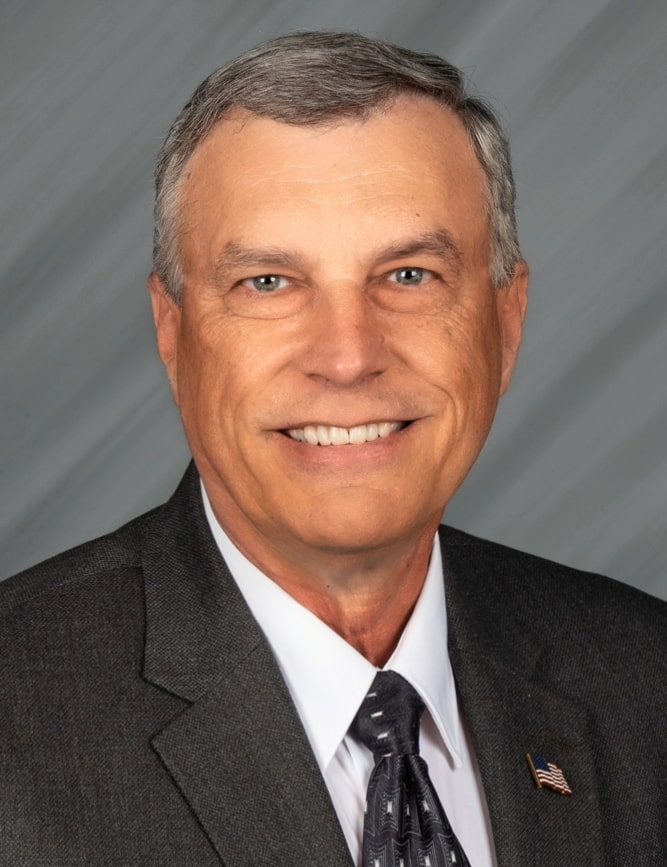 Perry Nouis is AFPAAA's President and Annual Membership Meeting coordinator. He retired as a Lieutenant Colonel in 2005. During his 22 year career his assignments included Director of Public Affairs at the U.S. Air Force Academy; Chief, National Affairs at Hq NORAD/U.S. Space Command. He was commander of American Forces Network-Iraq in 2003 and a DINFOS Public Affairs Instructor and chief of the school's broadcasting division. After retiring, Perry founded a state-licensed assisted living facility in his hometown of Little Falls, Minnesota. He has co-hosted the politically-oriented "Up Front" program on KLTF-AM radio for eight years. Perry and his wife Jean have four children and eight grandchildren.
David Phillips

David Phillips was an Air Force NCO in Public Affairs and broadcasting. He left the AF in 1968 to further his education and earned a PhD in marketing communications. He taught journalism and was the News Bureau Chief at Northern Kentucky University, was marketing director for the U. S. Sports Academy, and worked for the Cincinnati Literacy Network for VISTA (Volunteers in Service to America). In 2003, Dave headed a contractor team at the Army's Training and Doctrine Command that wrote the No Soldier Left Behind document. He helped the Defense Information School to develop the first on-line Public Affairs course. Subsequently, Dave was a senior DINFOS instructor for 10 years in the Public Affairs Leadership Department. He has been an AFPAAA member since 2006.
Phil Ratliff

Phil Ratliff is currently treasurer and has been a past President and Chairman of the Board of AFPAAA. His Air Force career began in 1969. He was in the administration career field for 10 years followed by a tour in Turkey as Aide-de-Camp to the Chief of Staff, CENTO. He began his PA career in 1979 and had assignments that included chief of Public Affairs, 63rd MAW, Norton AFB, California; the Media Relations Branch, SAF/PA; executive to the SAF/PA director, and Air University director of Public Affairs. Phil retired in 1991 as a Lt. Colonel. He then was the regional manager of Wisconsin Physicians Service CHAMPUS Select Program in Alabama and Mississippi and President and Chief Operating Officer of Henley Memorial Company. Phil is a Lifetime Founder of AFPAAA.
Greg Smith

Greg Smith, AFPAAA's secretary, served more than 22 years in Public Affairs. His assignments included wing, numbered AF, MAJCOM, CINCPAC, and ended as SAF/PA Director of Public Affairs, Midwest Region. He is the only person in Public Affairs to receive the Airman's Medal. For 14 years he was Director Of Public Affairs and Marketing at Camden Clark Regional Medical Center, West Virginia. Greg is a VFW Lifetime Silver Legacy member, a NRA Lifetime Patriot, and has served on local and state civic and not-for-profit organizations' boards of directors. He owns and operates three businesses in West Virginia. He has a MBA from Central Michigan University, a MS in Integrated Marketing Communications from West Virginia University, and attended the state's select Leadership West Virginia program. Greg is an AFPAAA Lifetime Member.
Board of Directors
2021 Election Ballot