Annual Board of Directors Election
The AFPAAA Board of Directors has 13 voting members and one non-voting "Associate" member. Voting members are elected to two-year terms with approximately half of the board standing for election in alternate years. The non-voting member is appointed by the SAF/PA Director and approved by the Association's board of directors.

This year we are electing six board members for a two-year term beginning July 1, 2020 and ending June 30, 2022.

You can review the biographies of the candidates for the board here.

Only Full Members in good standing (dues paid up-to-date) may vote. To be counted, all ballots must reach the Election Committee by midnight Friday, April 17, 2019.
How To Vote
You can choose one of two options for voting in this year's election:
Online

To vote online, use the Online Ballot below.
When you vote online, your ballot is automatically sent to the Association's Election Committee.
You must submit your online ballot not later than midnight, Friday, April 17.
If a paper ballot is received through the mail from a member who has voted online, only the mailed in ballot will be counted.

By postal mail

If you prefer to vote by mail, you can use the paper ballot in the April 2020 edition of the AFPAAA newsletter.
Mail the ballot to:


Kathy McCollom
AFPAAA Elections Chairman
5009 Donovan Drive
Alexandria VA 22304-8620

Your ballot must be mailed in time to arrive no later than midnight, Friday, April 17.
Meet The Candidates
Brett Ashworth

Brett served 21 years as an Air Force public affairs officer at the wing, DRU, MAJCOM, joint and Air Staff levels. He served as public affairs officer at Whiteman Air Force Base and Director of Public Affairs at the U.S. Air Force Academy. He also served as commander of the 344th Recruiting Squadron. He retired in 2014 from the Pentagon where he was Director of Air Force Media Operations. Upon military retirement he assumed the role of Vice President of Communications and Marketing at The Citadel. Brett became Vice Chancellor of Communications and Marketing at the Texas Tech University System in October of 2016. He, his wife Katy, and their 15-year-old triplets reside in Lubbock, Texas. He is a Life Member of AFPAAA.
John Dorian

John is a Life Member of AFPAAA and Vice President for Communications and Marketing at The Citadel, consistently ranked as the number one public regional university in the South. After graduating from The Citadel in 1990, John entered the Air Force as a public affairs officer and spent 25 years serving at the wing, numbered air force, major command, Headquarters Air Force and combatant command levels. John also commanded the 305th Mission Support Squadron at McGuire AFB, N.J. His many deployments included duty as chief of press desk operations for the International Security Assistance Force, Kabul, Afghanistan, and as principal military spokesman for CJTF Operation Inherent Resolve in Iraq. John retired from active duty in 2017. He and his wife Valerie reside in Mount Pleasant, SC. They have 3 sons, Jay, Nicholas and Ryan.
John Gura

John is a Lifetime Founder who served as AFPAAA's third President and Board Chairman. In 1997 he created and continues to provide support for the AFPAAA web site and Oral History Program. He has also chaired five Annual Meetings. John spent 21 years as a USAF Public Affairs Officer, holding wing, MAJCOM, SAF/PA and Joint jobs, including stints as Chief of the Chicago field office and Department Director and Deputy Commander of DINFOS. He retired in 1983. Subsequently he worked in corporate marketing and video production positions until 2000, when he co-founded HomeSafe, Inc. a California environmental testing and training firm. Since 2018 he has been managing partner of JKG Properties, LLC. He and his wife Kathleen live in Redlands, CA.
Doug Kennett

Doug is an AFPAAA Lifetime Founder. He has 30 years experience as an Air Force Public Affairs Officer and 14 as a senior Boeing Spokesman. From 1967-74 he headed Public Affairs at bases in Texas, Korea, and England. Following time as Public Affairs deputy for USAFSS, he joined the SAF/PA Press Desk handling highly controversial policy issues. He then became Chief of the Air Force Press Desk in DoD. His further assignments included Director of Public Affairs for 3rd Air Force and Air Force Systems Command, Director of AF Media Relations and Director of Press Operations for DoD. His time as a national security spokesman for Boeing included being vice president of Communications for their Aircraft and Missiles Business. In 2011 he was honored by AIA with the Lyman Award for lifetime achievement in Aerospace Public Relations.
Chuck Merlo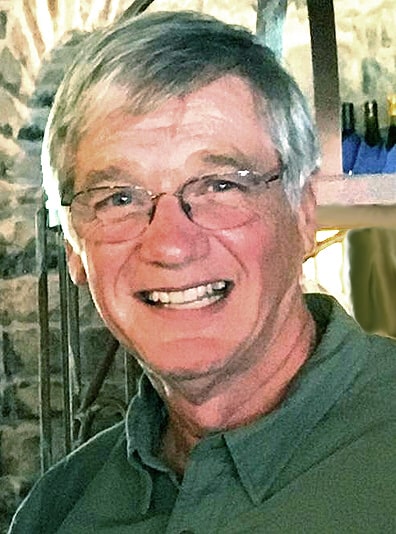 Chuck was an enlisted teletype repairman until he was selected for officer training. As a first lieutenant he was the Public Affairs advisor to the Under Secretary of the Air Force. Later, the Chief of Staff handpicked him to revamp operations in his International Affairs Division and selected him to serve as an assistant secretary for JCS and NSC matters. He directed a 40-man team that demonstrated US Special Operations Command's capabilities to legislative, business, and military leaders. He was director of Public Affairs for Air Mobility Command when he retired in 2002. After his retirement, Chuck was a consultant to ITT Systems Division, the multinational engineering firm AECOM, and Aegis Defense Services, a British security company with offices throughout the Middle East. He and his wife own a ranch in San Saba, Texas.
Carla Sylvester
Carla served nearly 21 years as an Air Force Public Affairs officer. In addition to wing and MAJCOM positions, her assignments included special assistant to the chief of staff of the 1992-93 Armed Forces Inaugural Committee; operations officer for the European Broadcast Squadron; Education With Industry fellow at Hill and Knowlton; and chief of marketing at AF Recruiting Service. At SAF/PA, from 1998-2001, she helped establish the Air Force's new symbol and identity. She had deployments to Incirlik AB, Turkey and Bagram AB, Afghanistan. Carla was named AF Outstanding Field Grade PAO of the Year in 1996. After retiring in 2004, she worked for Martha Stewart Crafts and the Central Park Conservancy in New York City. A Lifetime Member of AFPAAA, she lives in Florida and is married to retired Air Force PAO Jim McGuire.
Board of Directors
2020 Election Ballot