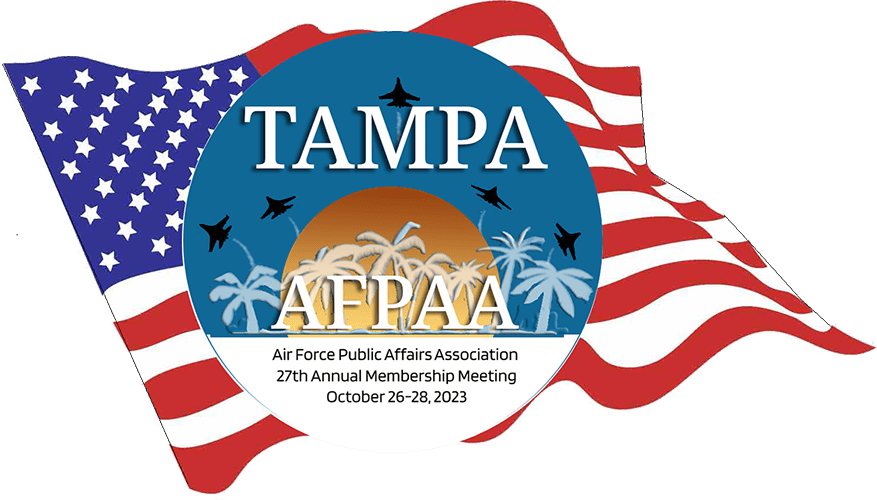 2023 Annual Meeting
Attendee List
AFPAAA members planning to attend the association's 27th Annual Meeting in Tampa this October will be listed here once their registration has been received.

Is your name on the list? If not, what are you waiting for? You can register here.
Who's Registered to Attend?
Here's who has signed up so far to join us in Tampa:

Stefan Alford

John Banusiewicz

Judy and Jerry Bivens

Don and Joyce Black

Julie and Mike Briggs

Don Brownlee and Penney Taylor

Sam and Barbara Cagle

Jay and Elise DeFrank

Joan Ferguson

Art and Janet Forster

Mark Foutch and Janet Charles

Leslie Fraze

Bob and Norma Gibson

John and Kathleen Gura

Terry Holliday

Hank and Anita Hufnagel

David MacNamee

Mike Miley

Perry and Jean Nouis

John Peters

Bob and Alice Prucha

Joe and Dee Purka

Christine Queen

Phil and Linda Ratliff

Carolyn Terrill
Need More Info?
Follow these links to learn more about Tampa 2023. Don't forget that the registration deadline is October 1, 2023, and the special room rate at the Hotel Alba will no longer be honored after October 3, or sooner if our block of rooms has sold out.