Leader, communicator, gentleman.

You would be hard-pressed to find anyone in the public affairs career field more respected, admired, and liked than Dave Schillerstrom.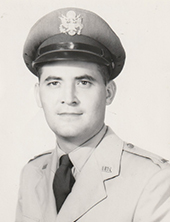 A humble, soft-spoken man, he treated everyone with respect and thoughtfulness. As a senior officer, he surrounded himself with bright young men and women, mentored countless individuals throughout their lives, and shaped more than a few professional careers.

After Dave earned a BA degree in English literature from the University of Illinois, his distinguished Air Force career began in 1954 as the base information officer at Turner AFB, Georgia, and culminated in 1980 with his assignment as the deputy director of public affairs at the Pentagon. In between those two milestones was a career that left a public affairs legacy few can match.

At Strategic Air Command headquarters, Dave was one of two information watch officers serving in the SAC underground command post during the Cuban Missile Crisis. He also developed information plans for the recently declassified SR-71 reconnaissance aircraft program. During this assignment, he attended Boston University's Air Force Short Course in Communication, and was presented the Air Force Association's Arno Luehman Scholarship Award as the year's outstanding student.

Once he finished Air Command and Staff College and earned a masters degree in public administration from George Washington University, Dave served as a programs officer in the DoD public affairs office. Following that first of three Pentagon tours, he headed to Vietnam, where he was the plans division chief and executive officer for the 7th Air Force public information office. There he initiated public affairs planning for the eventual withdrawal of the U.S. Air Force from Vietnam. Later, as the media relations chief, Dave had the unenviable task of representing the Air Force at the daily military press briefings the news media infamously dubbed "The Five O'Clock Follies" at Saigon's Rex Hotel.
He returned to the Pentagon in 1970 as the SAF/OI executive officer and later served as the support forces branch chief in the media relations division. Shortly after his promotion to colonel in 1977, he returned to SAC headquarters as director of public affairs. He guided the SAC PA program until 1980, when he headed back to the Pentagon for his final Air Force job as the deputy director of Air Force public affairs.

Dave retired from thirty years of active duty in 1984, but not from the public affairs profession. For ten years, he was the deputy director of communications for the Aerospace Industries Association, the Washington, D.C. voice of America's aerospace and defense industry, shaping the association's public image and shedding light on the member companies supporting the country's economy and national security.

In retirement, Dave continued his commitment to the men and women of Air Force public affairs, becoming a key member of the team that established AFPAA. In the association's earliest days, Dave, a Lifetime Founder, worked tirelessly to define a vision for the new organization's future. As the head of the Development and Strategic Planning Committee, he ensured AFPAA had a roadmap for future growth and a solid long term financial plan. Given the expansion of AFPAA's membership base and the success of its Endowment Fund, Dave's efforts back then continue to pay enormous dividends to the association today.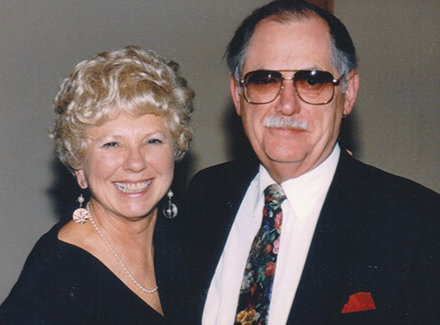 Dave Schillerstrom possessed a wealth of experience and exceptional communication skills. More importantly, he was an admirable leader and a man of integrity — his moral compass straight and true. During his career, he overcame significant physical and professional challenges that gave him a unique perspective and understanding of what was fundamental in life and work, including never losing sight of the importance of people. He shared that commitment to people with his wife Carol, and together they epitomized the special meaning of family in the Air Force, setting the example for all whose lives they touched.

Dave's obituary is here and his biography here. The many tributes Dave's colleagues wrote in AFPAA's newsletter, News and Notes, after his passing help provide more insight into the true essence of this great man.