Trailblazer. Leader. Mentor. She was all of that, and more. But Colonel Virginia Pribyla would simply tell you she was only doing her job.

A career public affairs professional, Virginia served at all levels of command: base, major command, unified command, and Air Staff. She spent much of her career as a media relations officer, often serving as the Air Force spokesperson on controversial subjects that attracted national and international attention and headlines.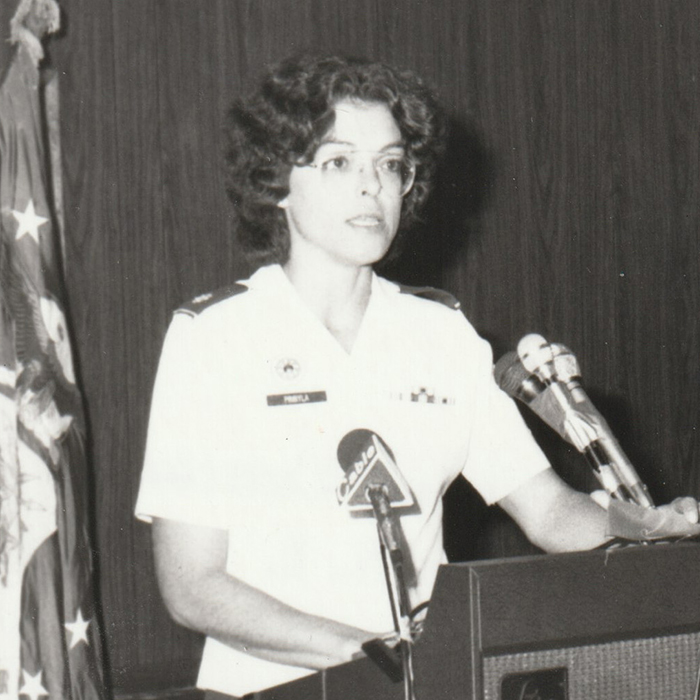 A Distinguished Graduate of the AFROTC program at Texas Tech University, Virginia was in the first group of women allowed to enter ROTC in 1970. In 1997, the University presented her with its Media and Communication Outstanding Alumni Award, which recognizes "alumni of Texas Tech University who have made outstanding contributions to the field of Media and Communication."

While stationed in Hawaii as Pacific Command's media relations chief, Virginia made six trips to North Vietnam with the team that searched for and recovered remains from the Vietnam War. On one trip, an excavation of a B-52 crash outside of Hanoi went longer than planned, and Virginia's pin-on date to major arrived while they were still in North Vietnam. In an impromptu pinning ceremony covered by the Associated Press at Hanoi's Noi Bai Airport, Virginia thus became the only member of the US military to ever pin on rank in North Vietnam. (POWs made rank while incarcerated, but none pinned on there.)

After Iraqi leader Saddam Hussein's invasion of Kuwait, Virginia deployed to Central Command's Joint Information Bureau in Riyadh, Saudi Arabia, where she became an integral member of the staff that provided daily reports to the international press covering Operation Desert Storm. Military leaders who became household names, like Army General Norman Schwarzkopf and Marine General Richard "Butch" Neal, relied on Virginia's support and unvarnished PA advice.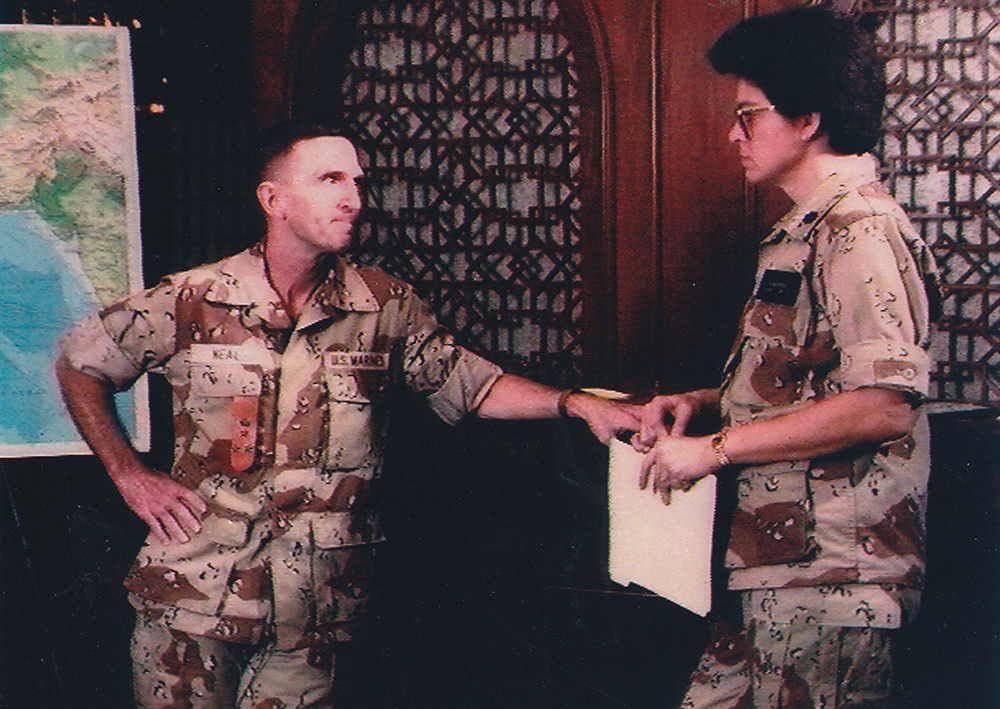 Virginia continued to make an impact on international media relations when she was stationed at USAFE headquarters, where she headed up training seminars in the Military-to-Military Exchange program with Poland, Hungary, Czech Republic, Romania, Estonia and others to help them understand the role of public affairs in a military service in a non-Communist government.

After her retirement, Virginia worked on gubernatorial and legislative campaigns in Hawaii and served as president of the Hawaii Air Force Association for four years. While the state AFA president, she testified before House and Senate committees in the successful effort to overturn Hawaiian pet quarantine rules that had separated military owners from their pets for up to three months upon arriving at their new assignment in the state.

Consistently cool under pressure, Virginia was the epitome of an effective Air Force spokesperson. Reporters and military colleagues alike respected her knowledge and professionalism, and appreciated her insistence on always providing accurate, honest information.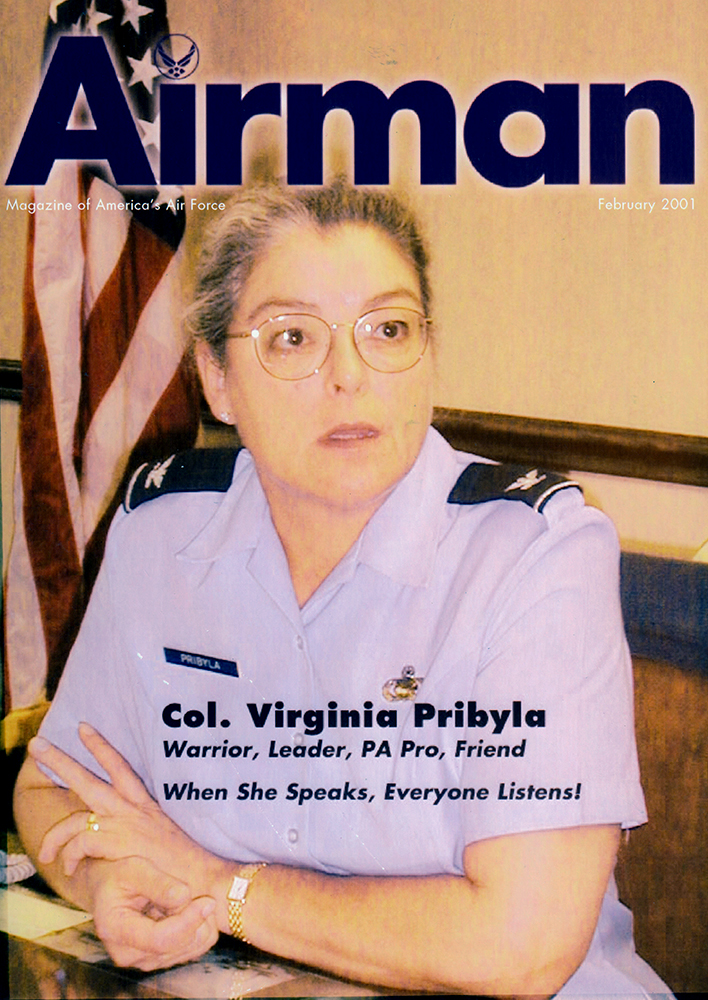 Contributing to that respect and appreciation was a set of principles that guided Virginia's public affairs career. They can be found in a speech she gave to a graduating DINFOS class in 1997, the notes from which you can read here. It contains "Pribyla's Ten Rules of Media Relations" — a public affairs philosophy all PAOs should read and would be wise to follow.

A trailblazer in the public affairs career field, Virginia had a long list of accomplishments. But for all of her many accomplishments, anyone who worked with Virginia would tell you her most important contribution to the public affairs family was her support and mentoring of countless young officers, NCOs, and civilians, encouraging both their personal and professional development. The esteem with which Air Force Public Affairs is now held certainly serves as testimony to Virginia's success as a role model for so many of today's public affairs professionals.

You can read Virginia's official Air Force biography here.