One of the founding fathers of the Air Force, General Ira C. Eaker had an exceptionally distinguished military career, both as an aviator and as a leader.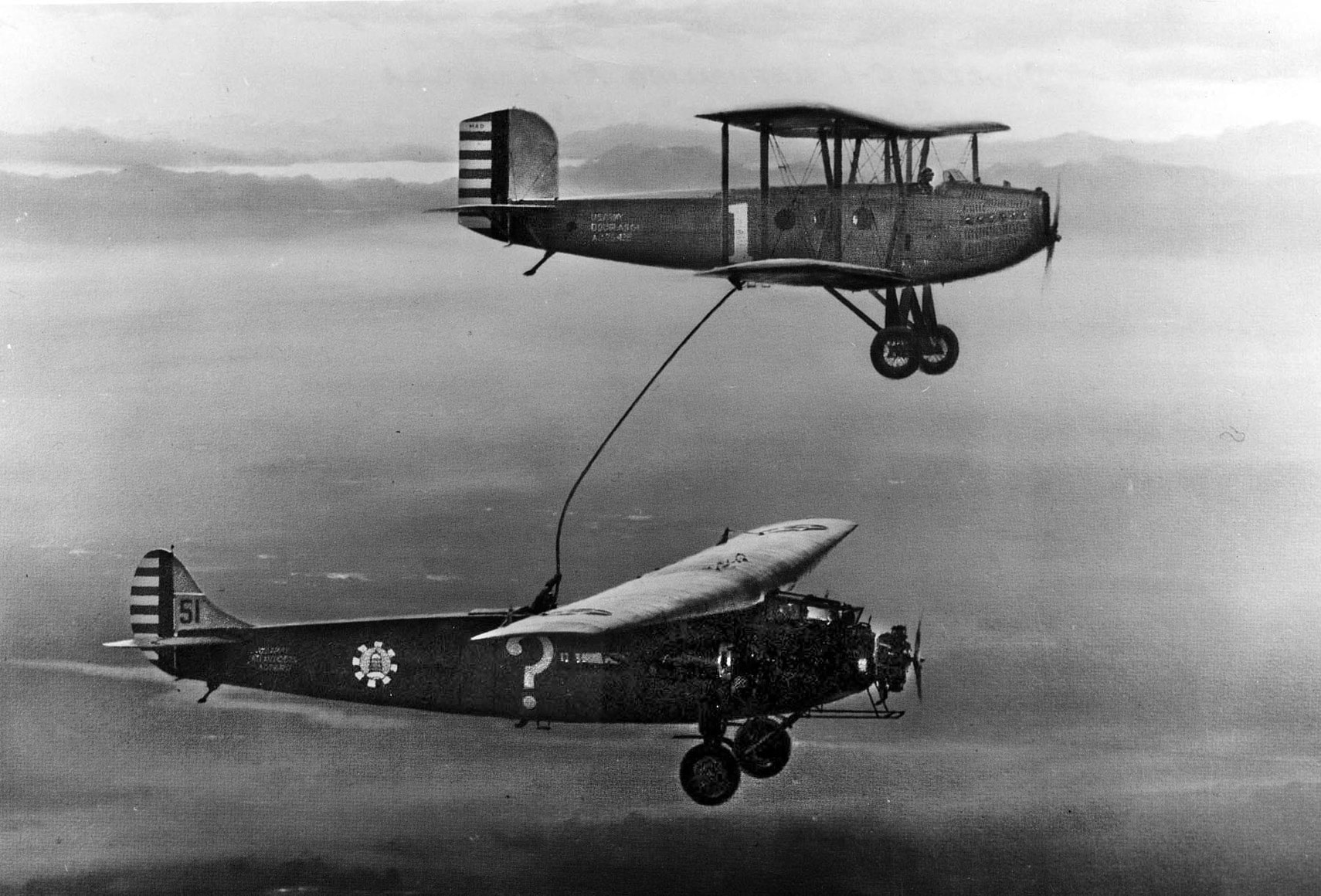 As an aviator, he set a new world flight endurance record in 1929, staying aloft for nearly a week by refueling in the air, and later made the first "blind" transcontinental flight entirely with instruments. As a leader, he was the Eighth Air Force commander in World War II and commander-in-chief of the Mediterranean Allied Air Forces, and after the war served as the deputy commander of the Army Air Forces and chief of the Air Staff until 1947.

That very abbreviated list of his many accomplishments is impressive, no doubt, but what was it about him that merits his inclusion in a Public Affairs Hall of Fame? It turns out this great air warrior was, at heart, a journalist.

A graduate of the University of Southern California with a degree in journalism, General Eaker was a talented communicator, prolific author, widely read newspaper columnist, and strong advocate for airpower. In 1937 he became assistant chief of the Information Division in the Office of the Chief of Air Corps at Washington, D.C. — serving as one of the first full-time military public affairs officers. With fellow PA Hall of Famer General Hap Arnold, General Eaker co-authored three books: This Flying Game in 1936, Winged Warfare in 1937, and Army Flyer in 1942.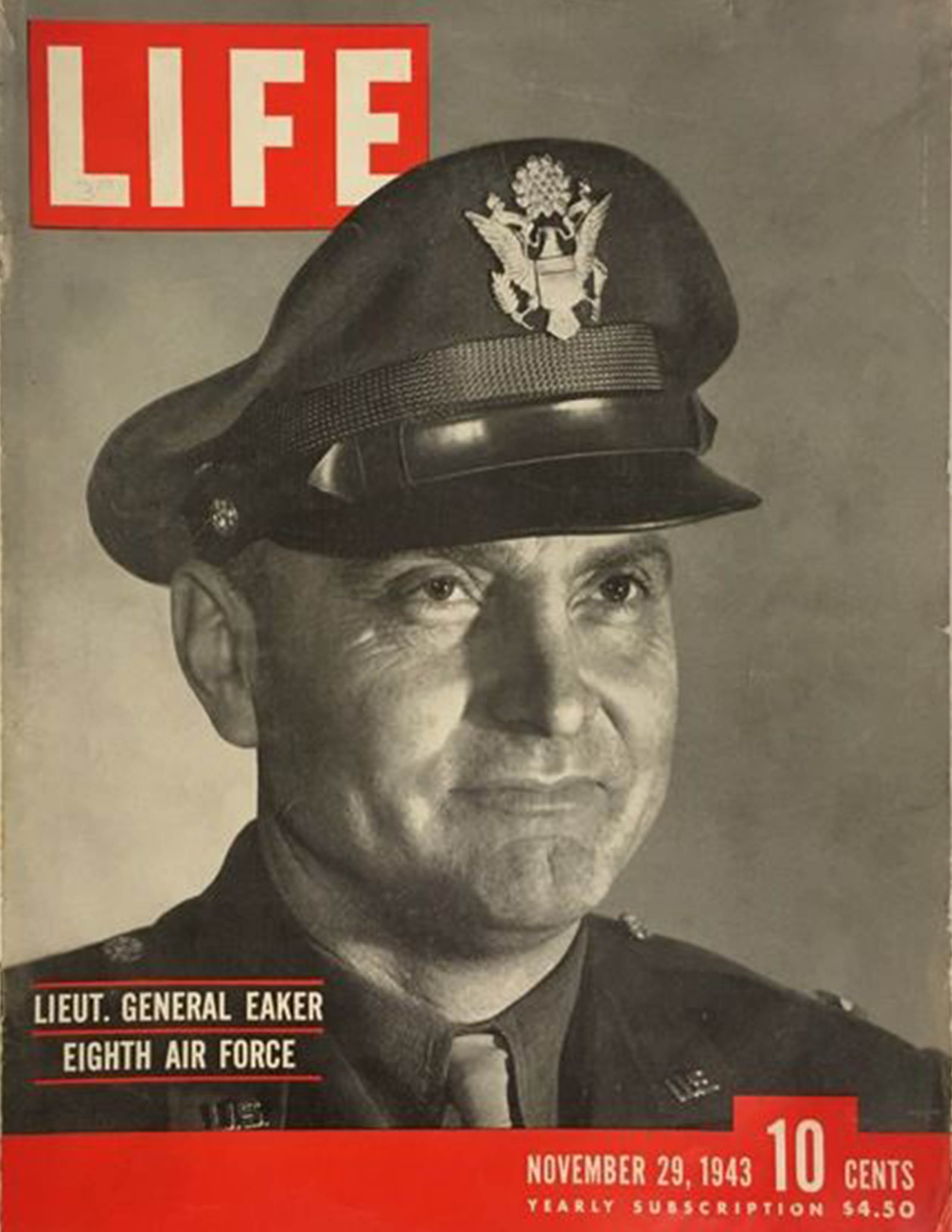 In World War II, his eloquence and power of persuasion convinced a reluctant Winston Churchill of the value of daylight precision bombing, despite the misgivings of his own RAF, which considered daylight bombing too risky. General Eaker gained Churchill's approval of his strategy with a one-page memo explaining how the combination of the daytime tactics of the Americans and the nighttime tactics of the British would complement each other, concluding that "If the RAF continues night bombing and we bomb by day, we shall bomb them round the clock and the devil shall get no rest."

After his military retirement in 1947 and leadership roles at Hughes Aircraft and Douglas Aircraft companies, General Eaker found the time to put his USC journalism degree to good use. Already an accomplished book author, in 1964 he began a newspaper column in the San Angelo Standard Times. Focusing on military affairs, his popular column ran for eighteen years in over 700 newspapers, syndicated first by Copley News Services and later by the Los Angeles Times Syndicate. In 1972, he founded Strategic Review, a quarterly journal devoted to scholarly discussion of national security issues.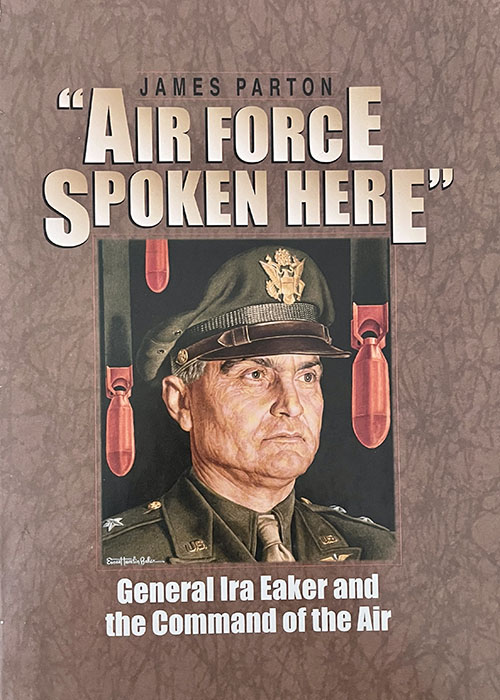 In 1978, General Eaker was awarded a special Congressional Gold Medal in recognition of his contributions to aviation, and in 1985, almost forty years after his retirement from active duty, he was promoted to full general by presidential direction and Senate consent. Fittingly, Air University's Center for Leadership Development is named after him.

Want to learn more about this student of journalism who is rated as one of the "great captains of air war" by military historians? His official Air Force biography is here. In a 1943 issue, Time magazine described the challenges Eighth Air Force and its commander faced during the second world war. His wartime aide, James Parton, wrote the most comprehensive biography of General Eaker, entitled Air Force Spoken Here.

That book title is certainly an appropriate description of one of the Air Force's greatest leaders, and, in those four words, pointedly highlights why General Eaker undoubtedly was also one of its finest public affairs officers.