Few people leave a more tangible — or more impressive — legacy than John Correll.

In the 35 years his byline appeared in Air Force Magazine, John published nearly 200 insightful and meticulously researched articles and reports. The informed perspective on all things Air Force his body of work contained remains just as pertinent and influential today as it was then.

John had a 20 year career as an Air Force public affairs officer. He served in Thailand during the Vietnam War, and later was the editor of Airman magazine. He was the chief of editorial services for the American Forces Information Service in Washington, DC, before retiring as a lieutenant colonel in 1982.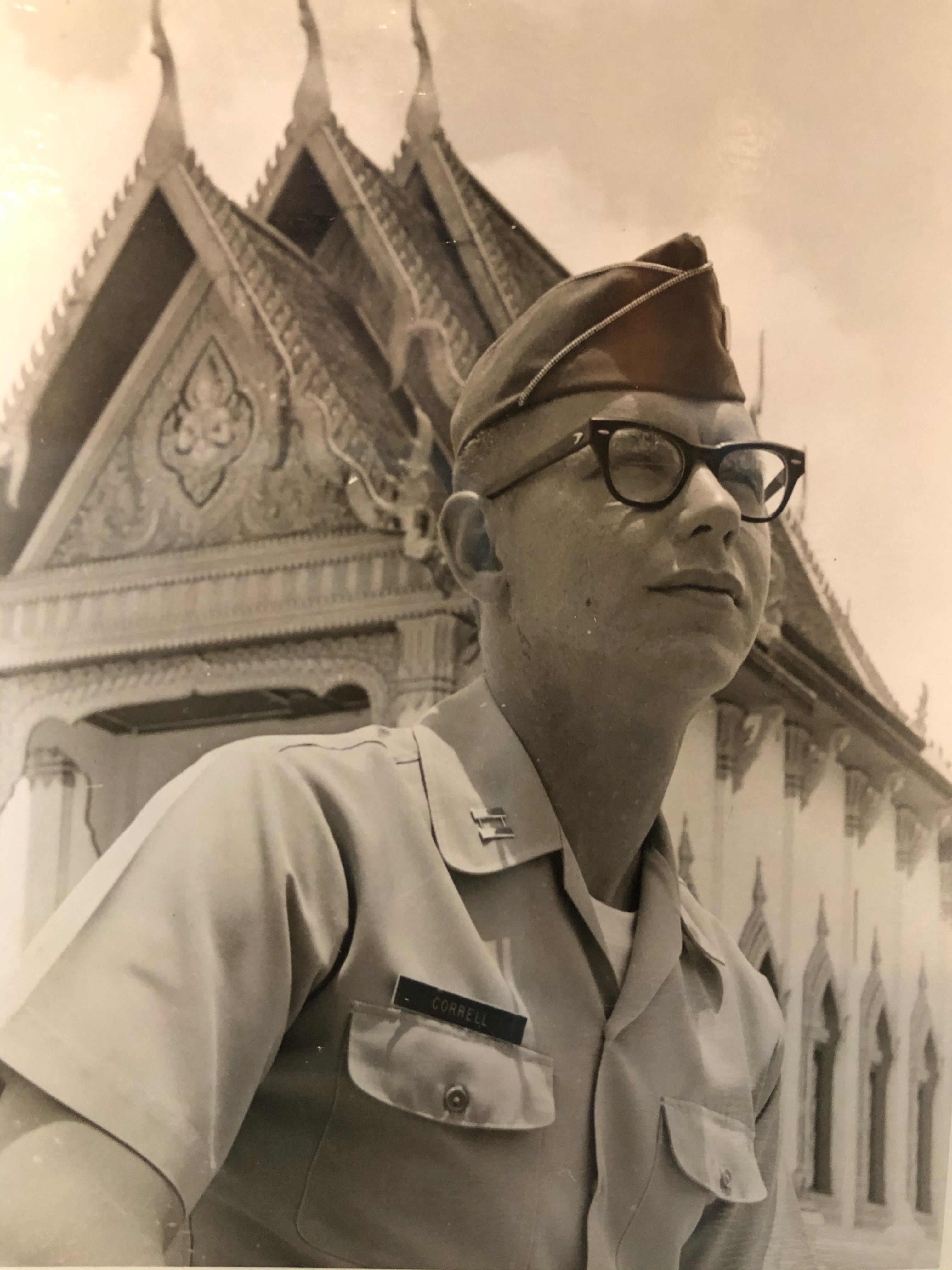 A distinguished graduate of Air Command and Staff College, John was selected for an Education with Industry assignment with Air Force Magazine, the monthly journal of the Air Force Association. During his one year EWI tour, John guided the revamping of the magazine's annual Almanac issue into a format that is still in use today.

After retiring from active duty, John joined Air Force Magazine officially as senior editor in 1984. He soon became the magazine's editor in chief, a post he held for 16 years. He retired from the Air Force Association in 2002, but that did not mean the end of his contributions to AFA and the Air Force, as he continued writing historical articles for the magazine and informally advising many of the Air Force's senior leaders.

AFA awarded John its 1995 Gill Robb Wilson Award, recognizing his work garnering support for the successful effort to convince the Smithsonian to reverse its portrayal of the B-29 "Enola Gay" as the aggressor in World War II. And in 2016, the association presented him with its Lifetime Achievement Award.

John was honored with the AFPAAA President's Award in 2001, the first year of the award's existence. The President's Award is presented to individuals who are leaders in their particular field or who developed pioneering programs and policies that impact Air Force Public Affairs.

You can learn more details about John's prolific career in his obituary here, and in a story about him on AFA's website here. But for an even greater understanding of the impact John had, perhaps it is more instructive to let John's words speak for themselves. Links to some of his many articles and special reports are below: